Our story
Open to Being is the vision and artistic practice of Theresa Esterlund. Theresa weaves together her lived experience and expertise in art, mindfulness, and museum education to surround you with beauty and inspire you to connect with yourself and each other more meaningfully. She aims to bring people together through compassionate connections so the lives of everyone around us are cultivating change towards a more positive future.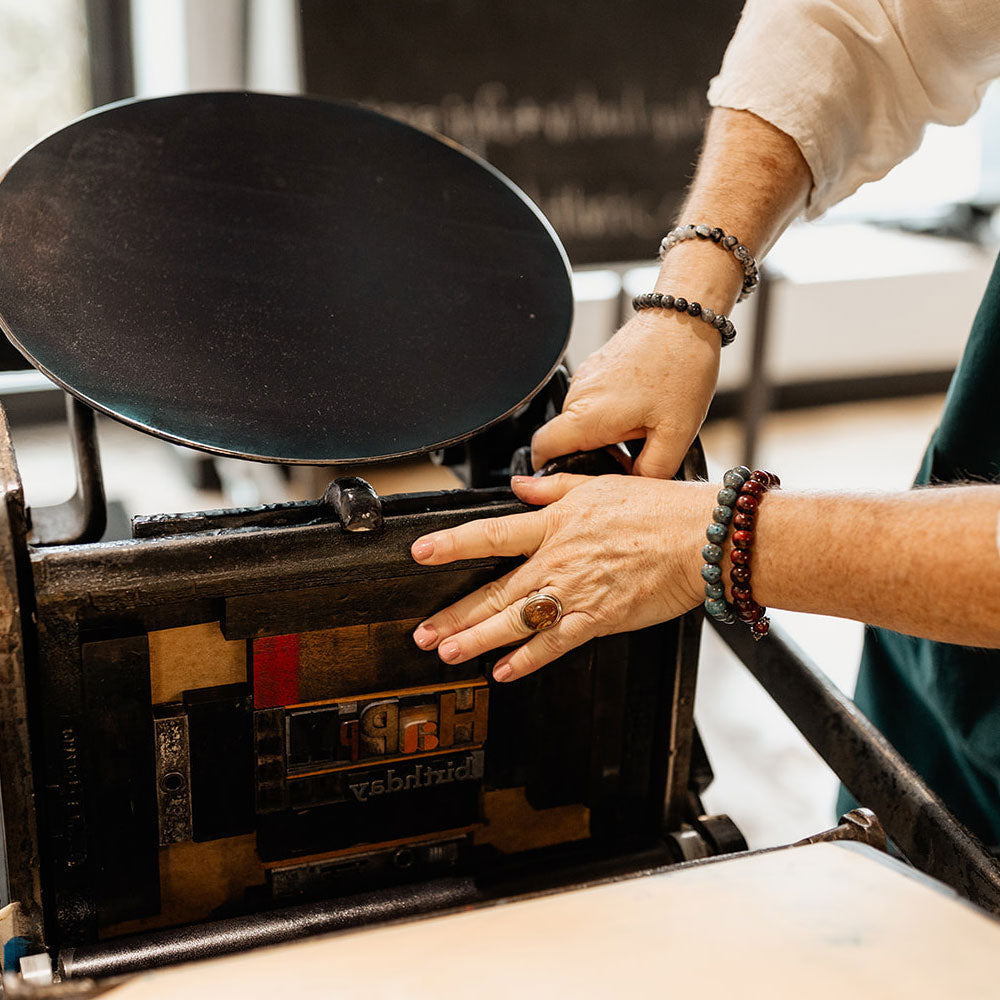 Our process
Open to Being products are beautifully designed and hand-crafted, incorporating and reflecting values of compassion and care.
Some greeting cards, journals, and prints are typeset using vintage wood or metal type while others incorporate polymer plates from Theresa's original designs. Everything is printed by hand on Vandercook proof presses and Chandler & Price platen presses at Pyramid Atlantic Arts Center in Hyattsville, MD, where Theresa is a Letterpress Associate.
We use premium paper and envelopes, often opting for cotton paper to enhance the impression into the paper made in the printing process. We aim to use sustainable packaging whenever possible.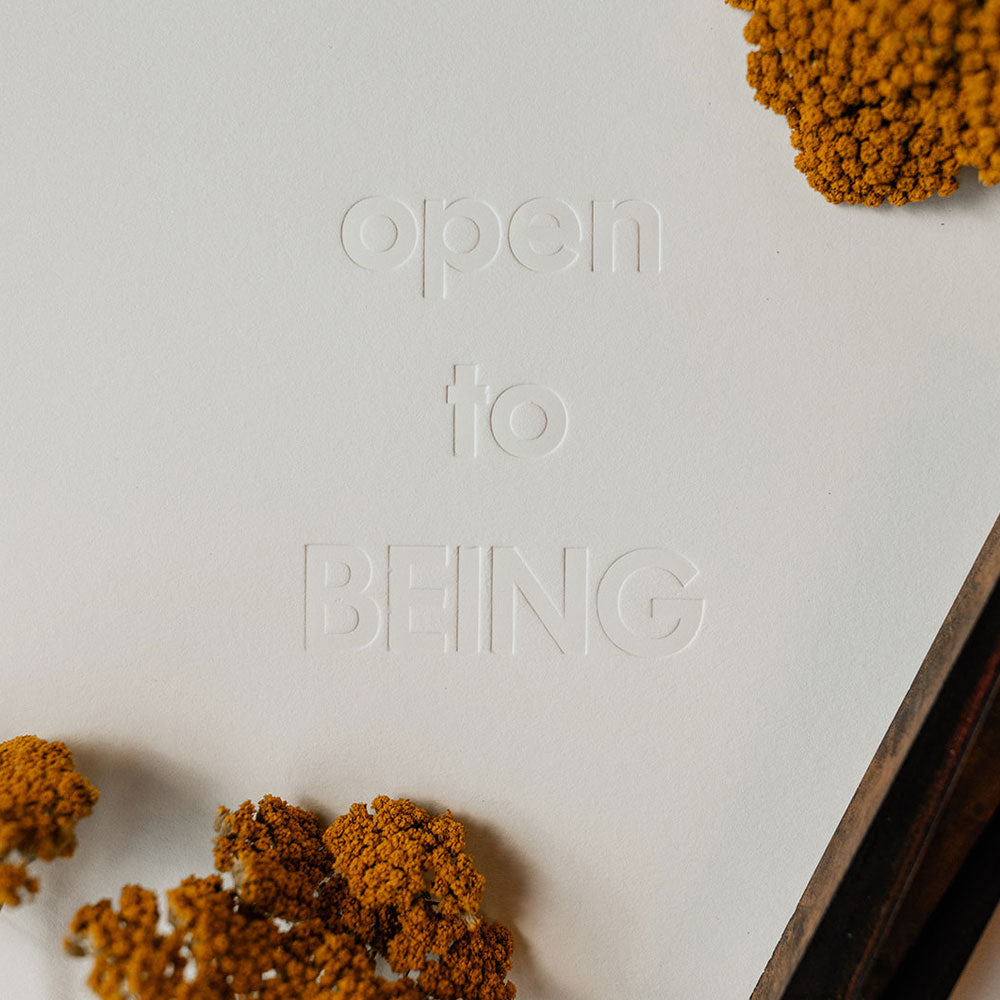 Our name
The idea for Open to Being came about in 2020, a year filled with tremendous grief and disruption, along with incredible opportunities for opening to being with ourselves and with one another.
Anchored in the values of compassion, community, integrity, acceptance, and joy, we support your life's journey.
We want you to become open to being …
connected with your whole self.
connected with others.
playful and expressive.
intentional every day.
engaged in the journey, not the destination.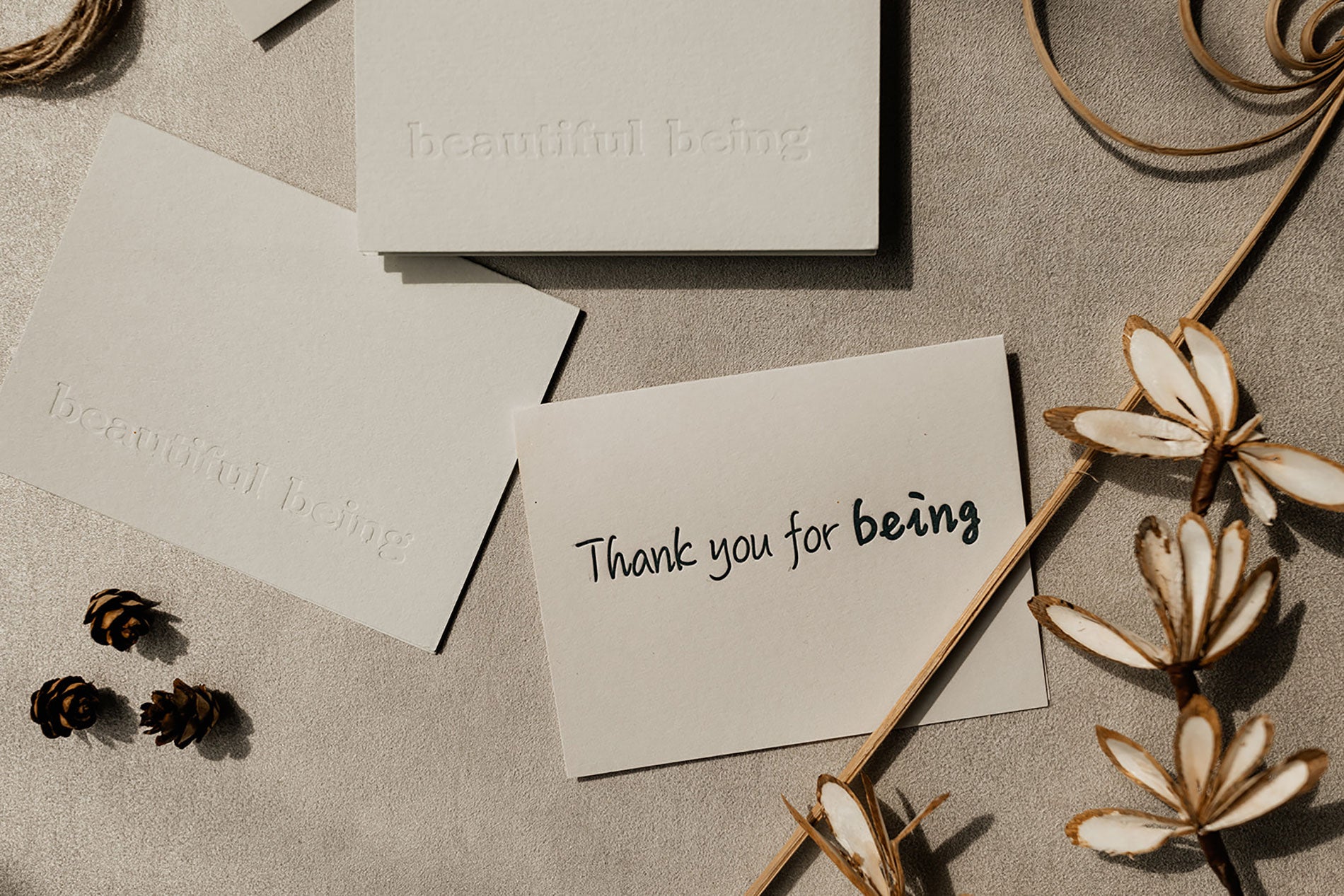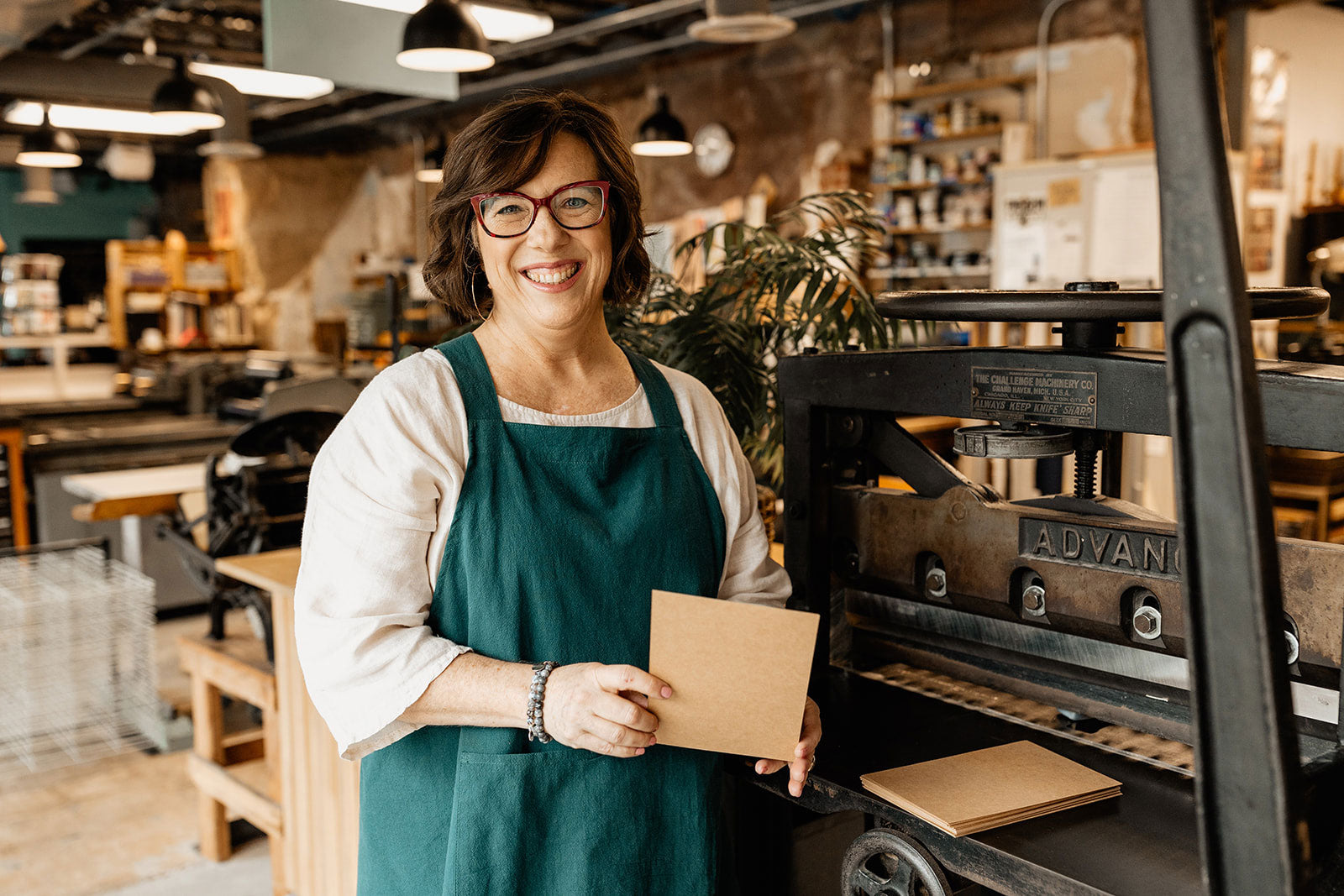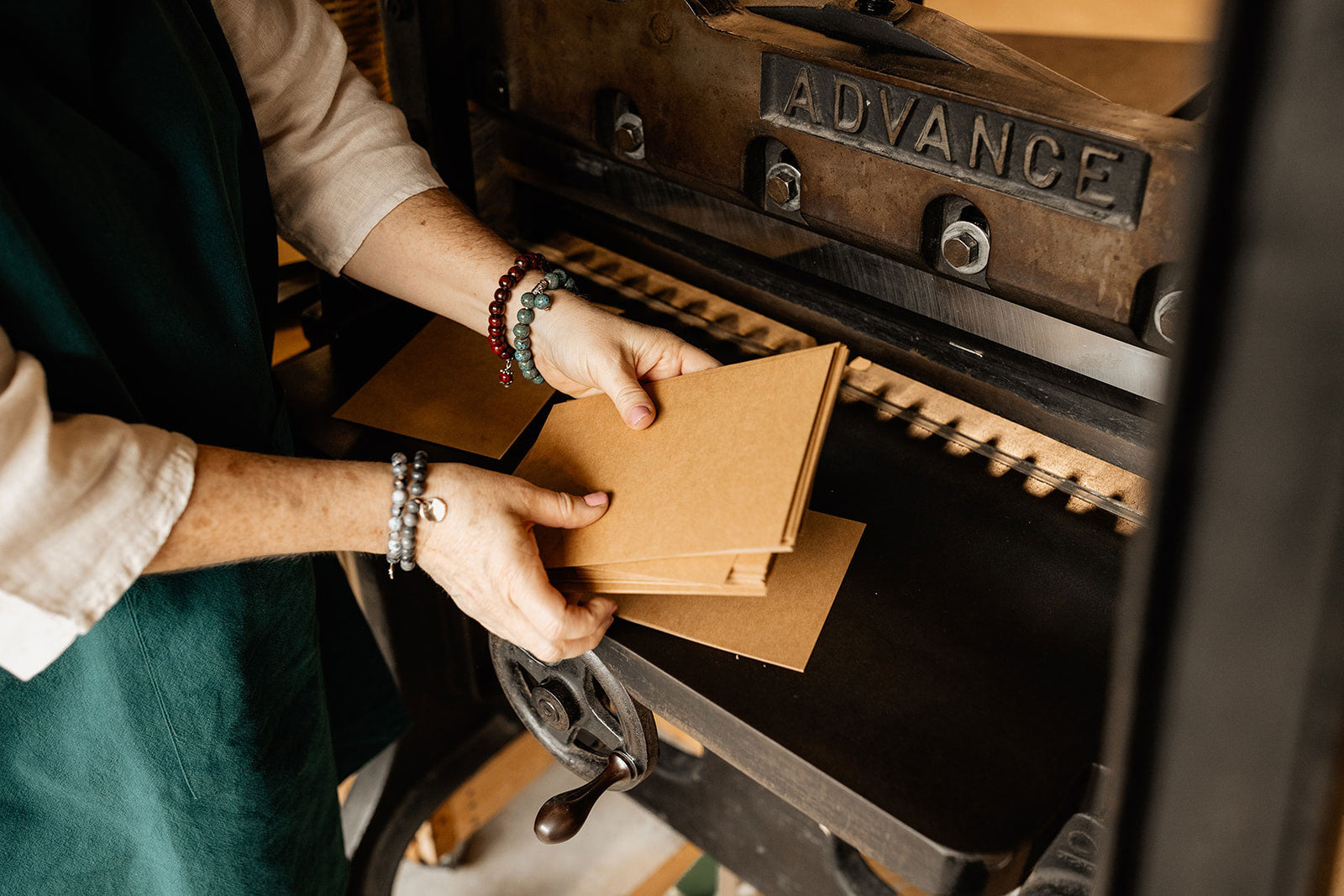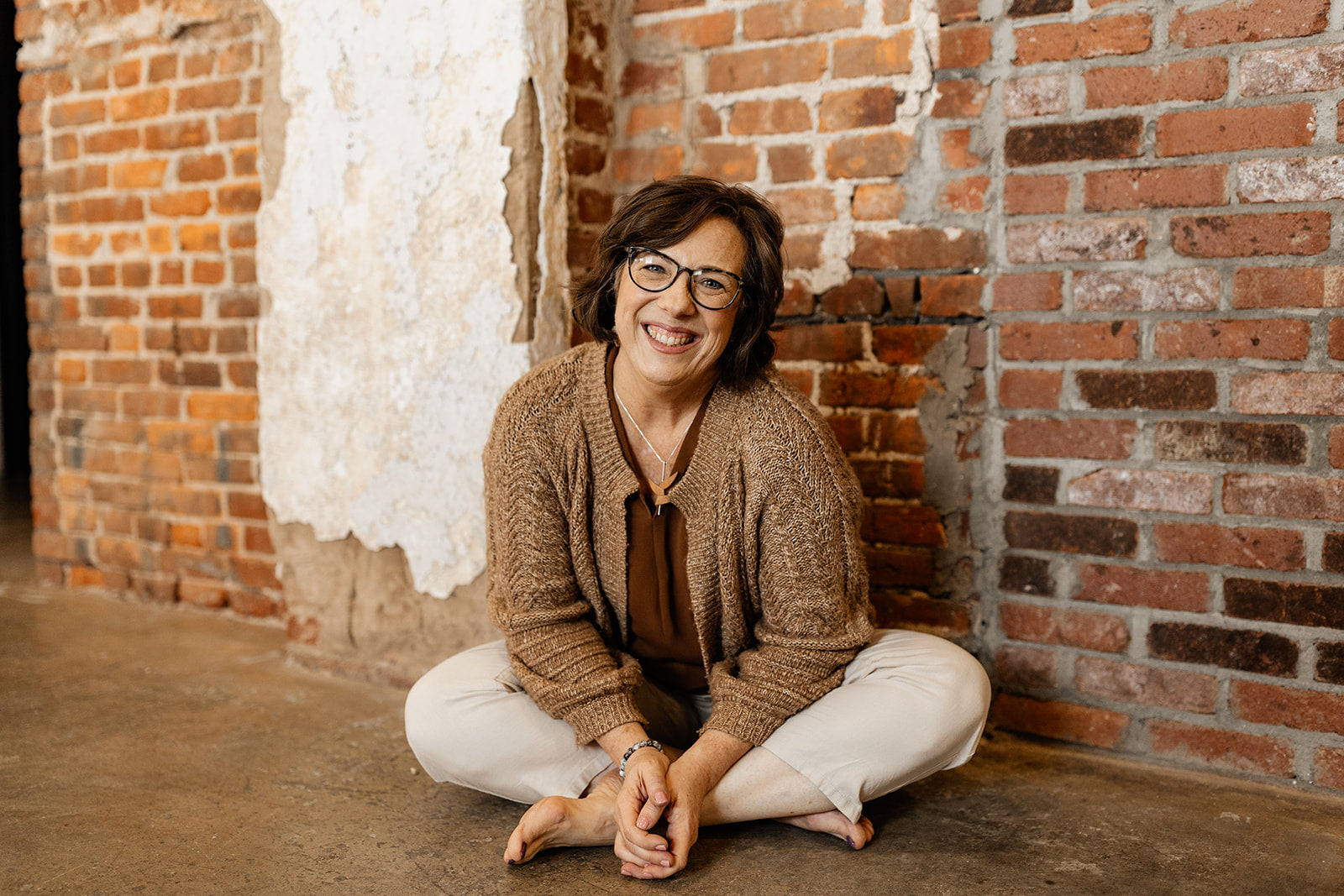 About Theresa
Open to Being is the culmination of her work, passions, and life. After retiring from a 25-year professional career in museum education at the Smithsonian Institution and other museums, she channeled her vision to inspire compassionate connections into building a stationery business that reflects the intersection of her artistic and mindfulness practices.
Creating collage and mixed media artwork for more than 20 years, Theresa began integrating letterpress printing in 2022. She loves the hands-on and historic craft of letterpress which creates a tactile quality that connects the beholder directly with the artist's own hand. She brings her fondness for gathering, sorting, and composing to letterpress, which also gives her a path to integrate words and phrases from her poetry.
A lifelong seeker with an essential spiritual life, she has studied, practiced, and taught yoga and meditation in the Washington, DC area since 2012. She believes that each one of us is a unique human being, unlike any other, and also with so much in common. With her background in biology and education, Theresa understands that human brains are wired for us to depend upon each other, to learn from and with each other to survive and to evolve, and to go through life together.
She knows that we thrive through connection and creates products to help you open to being more connected with family, friends, and yourself.